revival.
so much has happened since i last posted, that i don't quite know where to begin.  i married the love of my life in Dallas (where we met in 2008) in May 2011. we had our big wedding in October 2011 in Seattle (where fell in love). we bought a house and adopted dog #2 in March 2012. we got pregnant in January 2013 and lost the pregnancy in March 2013. i quit my job at a major corporation...
things i learned in vegas.
you have to stand in a long ass line for everything. even to go stand in another line. all escalators to the raised walkways are broken. always. especially if you've been walking stairs all day. it's really windy. bring a hair tie. and a barrette. people on the street pass out little cards with naked ladies with stars covering their nipples on them. they think that if they snap the...
dress...check! flowers...check! most awesome...
so. last weekend i found my dress. just like with love they are soooo right about just knowing when you find the right one. how cheesy, right? yeah, but i hate to admit that it's also true. and of course it's nothing like i thought i would be wearing on my wedding day. save for the fact that it's white. ;-) and today i notified the florist i met with a few weekends ago - the one...
do your teeth ever feel funny after you eat...
just asking.
"i had a pretty good day at work. that is all."
– myself
sasquatchohmigod!! why? why? why can't you...
so, i felt really bad about writing an email to the apartment manager. i felt bad that she, in turn, put a note on your door asking you to simmah dan nah. i felt bad that i had to email back a week later, per the manager's request, to let her know that it still sounds like you're disco pogo-sticking across every square inch of your beautiful one bedroom, one bath sprawling west seattle...
the best news of my life. thus far.
i just received the most wonderful sentence in my inbox. "On January 10, 2011, we mailed you a notice that we have approved this I129F PETITION FOR FIANCE(E)." you did?? really?!?!?! for reals though????????? this isn't a dream?!?!?!?!?!?!??! eeeeeeeeeeeeeeeeeeeeeeeeeeeee!!!!!!!!!!!!!!!!!!!!!!!!!!!!!!!!!!!! step one has finally commenced after over 5 months of watching,...
trader joe's exchange.
stock boy singing horribly to journey's don't stop believin'. me to stock boy, "sounds good!" smile. stock boy, "uh, what?" "your singing." :-| "oh." i walk away.
omg. really?
dear quatch, you were right in front of me pulling into the garage tonight. what are the chances of THAT?! none. we have never, ever, never gotten home at the same time in 10 months. did i cower and drive extra slow hiding behind pillars and walls within our underground garage? yep. did i almost let the rolling door hit the roof of my car in effort to be that far behind you? yes, i did. did i...
dear sasquatch,
i tattled on you today. i felt like a meanie. ironically, you justified my actions the second i walked in my door and heard you stomp-stomp-clomping above my head. so, now i don't feel as meanie mcmeanpants. thankssomuch.
oh afternoon naps, how i will miss you… in tribute, i will take you one last time. until we meet again.
welcome 2011!
hello twenty-eleven! one of my resolutions for the year is to write on this blog more… so here we are, day number 2 in the new year and I am updating. at least a little. :-) 2010 has been a big year for me, pretty much the biggest of my life. i packed up and moved from my family and friends in dallas to return to my hometown, jobless and having only a meager savings. somehow i managed to...
golden rule #549
please don't talk to my dog whilst he is mid poo. i know he's unbelievably adorable, even mid-hunch, but try to refrain from a "hi buddy!" and i beg of you, mr. gary busey doppelgänger, stop trying to continue the conversation with "i can never tell if it's poop or pee!" as i am bent over picking up said excrement. and that would be great if you...
dear most wonderful boyfriend in the world...
… don't let your annoying friend get you in a right bad mood. it's not worth it. the end. oh, and i love you. i do. epically. yay!
sasquatch has a name. it's chrystal. cristal....
i liked it better when you were nameless, sass. when you were nameless and just stomping above my head. now we've talked on many occasions and you're nice. i'd totally be friends with you. you suck for that. why can't you just be a horrible bitch and have offensive amounts of body hair? you even asked how my dog was in the elevator this morning! do you know who he is? do...
"awww, sass. sasquatch. i just saw you in the lobby. you were so quiet, so meek...."
some people just don't know when to give up.
dear mr. x, hi. we are no longer friends on facebook. in fact, i ignored your first re-friending request last month. you should be able to figure that out, right? so why, praytell, are you insisting on sending me another friend request? i. don't. like. you. i understand this may be hard to believe since i generally like everyone i come into contact with, but not you. you i do not like. you...
what to do. what to do… story of my life!
i just went to the library and the guy who checked...
"IIIIIIIIII'm in the moooooooood for looooooove…. Nope. Baked salmon."
"dear sasquatch, i hate to be the bearer of unpleasant news, but after an..."
OMG OMG OMG OMG OMG OMG it's official. click. me.... →
more deliciousness from dear diary.
Thursday, November 12th 1992 Well, another day at exciting physical therapy! Dave & I are really hitting it off! We talk like we've known each other for a month instead of 2 weeks! We talk a lot now about: our families kids (we both love them) parties weekends Today Cora Lee <another physical therapist> asked me if I would be interested in volunteering on Dec 5th (Saturday)...
one of the many joys of moving is unpacking. and when you stumble upon old diaries from your burgeoning youth (or terribly awkward, hormone laden teen years) it makes it all the better. let me share a personal experience that shaped my adulthood, as told by my 14 year old self. Monday, November 2nd 1992 Today I went to physical therapy for my right arm <note: i was always getting injured....
2 tags
ricky gervais is the funniest. man. alive. prove...
"while waiting for the elevator at 11pm tonight i could hear someone talking in..."
"Dear Clompy McClomperson, Your heavy feet are the first thing to wake me up in..."
2 tags
chick tech at winston's new vet says, "i'm really...
lame, but semi-productive day.
so, two days ago i thought i'd be posting this uber rad clickthru to my other blog regarding the fabulous day i spent frolicking (okay sitting on a log, for the most part) at the beach with my 3rd grade bff and her two tots. i uploaded the pics and then my mac charger decided to be an arse and not charge. so, here i am on the pc laptop (thank God i brought this one, too!) with the jacked up...
I just met my across the hall neighbor who has MS...
3 tags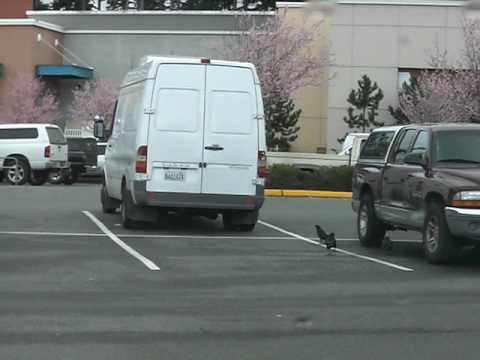 5 tags
3 tags
1 tag
is it weird that i often think of people from my...
for instance, i just thought about this adorably shy suite neighbor that i had in, like, 2003 when i worked for a commercial realtor in addison, tx. i have no idea why i thought of him, but i am totally remembering how he walked past my window a few times every day trying to muster up the courage to wave or smile timidly as he briskly walked by. he literally did this dance multiple times a day for...
"i feel like it's mine. i mean, where i will be soon… i hope..."
8 tags
observations of the game show network at 4am.
holy crap. have you ever seen the family feud circa 1976? it was hosted by a dude named richard dawson, aptly nicknamed "the kissing bandit". yes, i had to research this on the interwebs because i was that disturbed. he literally kissed every female contestant on the show on the lips each and every time he got to them. it was pretty much the grossest thing you could have shown me last...
5 tags
oh. em. gee. someone (an old college professor, i... →
11 tags
best kept sushi secret of plano, tx. for reals, if... →